Albuquerque Senior Ministry Held Bible Study on the Law and the Gospel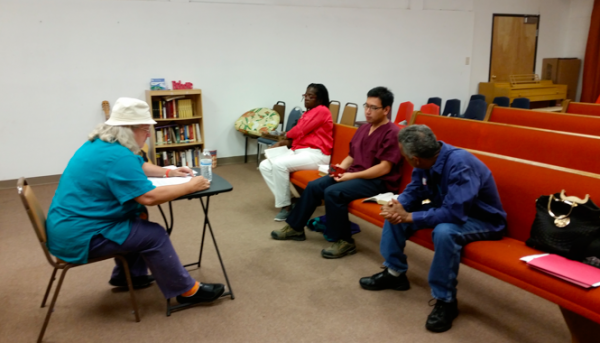 The newly appointed senior leader in Albuquerque church led her first bible Study on a very important subject: the Law and the Gospel.
After the opening prayer and the songs of praise, the leader exposed the concepts of law and Gospel and why both have their relevance in the Christian life. It was pointed out that the sole compliance of the Law was not enough to be saved. The Law only reveals to the human beings their own imperfections. It was stressed the role of the gospel in saving man from condemnation as it highlights the need for man to rely on God for his salvation.
During the discussion that followed the reading of the Study, the participants agreed on the need for all Christians to incorporate the teachings contained in the Gospel in their everyday life. The believer should not boast about anything but to humble himself in front of God, recognizing his limitations and asking for His forgiveness, repenting from his wrongdoings.
The participants also agreed that a deep knowledge of this basic concept is very necessary to live a life in Christ. After two hours of fruitful Bible Study was concluded with a prayer.