A Paraguayan Senior Testifies "God Answered His Prayers"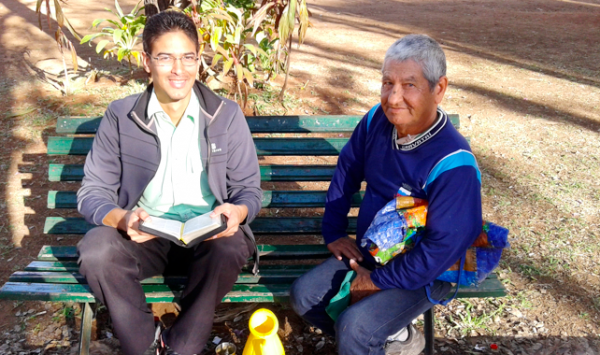 In Asuncion Emmanuel Church, Mr. Enrique Vera gave testimony that he received with great joy the truth by hearing the Word of God.
Brother Roberto told the congregation how he had asked God for a chance to experience His forgiveness and to serve to be useful. So it looked like an answer to his prayer, to know the Emanuel Church and feel in his heart the desire to be an active member. The congregation prays for God and the Holy Spirit to guide Brother Roberto to become the senior leader in Asuncion's church.