Sioux Falls Senior Ministry Had Bible Study on the Baptism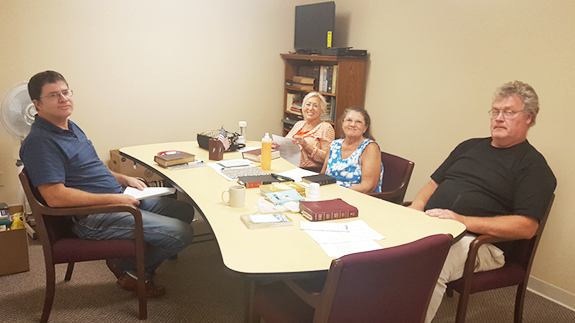 On August 3rd, the Sioux Falls Senior Ministry held a Bible Study referred to on the doctrine of baptism of water and the Spirit.
Senior Leader Bruce Boyd, explained that, essentially the teaching of water is the Biblical representation of the work of sanctification in the life of the believer. It has both a literal and a symbolic or mysterious application and Jesus set both examples of baptismal submersion in water and continually washing our feet. This is an outward showing of our salvation and a continual cleaning up of our lives from the dirt and filth of sin. Sanctification is the second act of our salvation.
A lot of biblical verses were referred to during the session and the participants thanked the senior leader for his clear exposition of this specially important and deep subject.