Senior at Lima Has His Heart Touched by God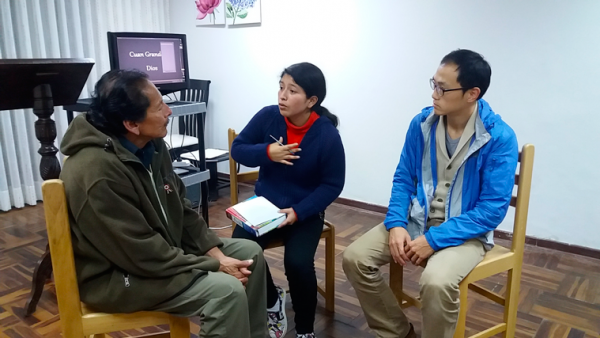 During the Wednesday service sister Celeste preached the message about 3 temptations with the main emphasis on Matthew 4.
She proclaimed that "We are victorious over any temptation by absolutely trusting God." Jesus could not be tempted by the devil because He had God in His heart all the time. Sister Celeste urged to have deep faith in God and to increase it by reading His Word daily.
An elderly neighbor to the church who has been attending the Sunday service, was participating in Wednesday service for the first time. After the service he shared problems and pains of his life. He confessed that if he had not walked on the missionary in the street he would have committed suicide because of several problems present in his life. But after attending church, there was a gradual change in his heart. He also shared that he wants to evangelize his daughter with whom he has a lot of conflict to improve tht relation.
The missionary and church members prayed for the elderly, for the healing of his heart and his spiritual change.