Sioux Falls Senior Ministry Continues Outreach in Nursing Home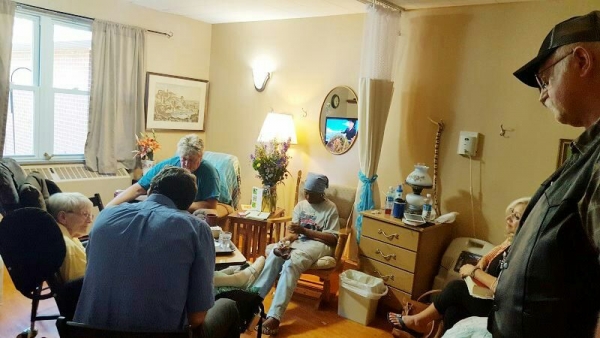 On July 20th, the Sioux falls Senior Ministry visited one senior member's mother at the nursing home and ministered to her by reading the Bible, singing hymns and praying.
The sick lady has lost a lot of weight and probably is very near death. The senior members read the first chapter of John and sang three hymns. The lady was very blessed by the experience and wanted to know when the members would be back.
The senior members also handed out several church fliers to other seniors in the Home. They continue visiting senior facilities to reach out senior who are in need of Jesus Christ.