Bolivia's Senior Ministry Launches Plan for This Month of July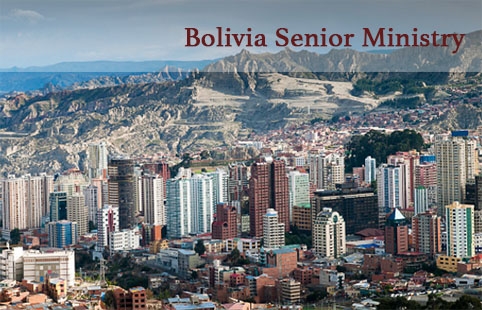 The La Paz, Bolivia, Senior Ministry has agreed to hold activities focused on assisting seniors in need in the community during this month of July. The Senior Ministry Leader of Bolivia shared her plan of this month of July.
The motto that presides over these activities was taken from Deuteronomy 15:11. "There never will be no need in the land, so I command you to be generous to those compatriots of yours who suffer poverty and misery in your country."
Being conscious that the spiritual and material needs in the life of the seniors increases everyday; With this activities the Senior Ministry "Crown of Honor" will living testimony of the presence of God on this earth. With jubilation in the heart it will have a prayer meeting because prayer is the what creates a bond with the Father and is the mainstay of the church.
The Ministry is actively inviting people who want to learn to make artistic gelatins, this in order to evangelize the people who visit the church to learn and also raise funds to assist in the mission that the ministry has undertaken.
The Ministry has scheduled several visits to a nursing home in La Paz where its members had a warm fellowship with the interns. Groups of two or three senior members will visit the institution each time to establish lasting bonds with the interns as it will make easier to bring them to God.
The Ministry plans to visit another nursing home in the city of El alto, not far from La Paz The seniors in this nursing home suffer from scarcities and hardships that the Ministry is eager to address.