Athritis (1)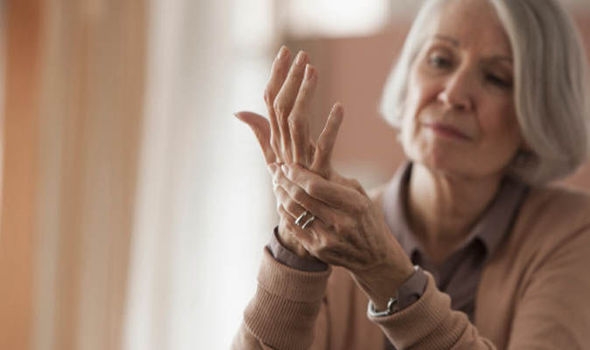 (One of the most extended ailments suffered by elderly people is arthritis so we will start publishing updated information so our seniors can learn how to counter its effects.)
The word "arthritis" makes many people think of painful, stiff joints. But, there are many kinds of arthritis, each with different symptoms and treatments. Most types of arthritis are chronic. That means they can go on for a long period of time.
Arthritis can attack joints in almost any part of the body. Some types of arthritis cause changes you can see and feel-swelling, warmth, and redness in your joints. In some kinds of arthritis, the pain and swelling last only a short time, but are very uncomfortable. Other types of arthritis might be less painful, but still slowly cause damage to your joints.
Common Kinds of Arthritis
Arthritis is one of the most common diseases among the elderly. Older people most often have osteoarthritis, rheumatoid arthritis, or gout.
Osteoarthritis (OA) is the most common type of arthritis in older people. OA starts when tissue, called cartilage, that pads bones in a joint begins to wear away. When the cartilage has worn away, your bones rub against each other. OA most often happens in your hands, neck, lower back, or the large weight-bearing joints of your body, such as knees and hips.
OA symptoms range from stiffness and mild pain that comes and goes to pain that doesn't stop, even when you are resting or sleeping. Sometimes OA causes your joints to feel stiff after you haven't moved them for a while, like after riding in the car. The stiffness goes away when you move the joint. Over time, OA can make it hard to move your joints. It can cause a disability if your back, knees, or hips are affected.
Why do you get OA? Growing older is what most often puts you at risk for OA, possibly because your joints and the cartilage around them become less able to recover from stress and damage. Also, OA in the hands may run in families. Or, OA in the knees can be linked with being overweight. Injuries or overuse may cause OA in joints such as knees, hips, or hands.
Rheumatoid arthritis (RA) is an autoimmune disease, a type of illness that makes your body attack itself. RA causes pain, swelling, and stiffness that lasts for hours. RA can happen in many different joints at the same time. People with RA often feel tired or run a fever. RA is more common in women than men.
RA can damage almost any joint. It often happens in the same joint on both sides of your body. RA can also cause problems with your heart, muscles, blood vessels, nervous system, and eyes.
Gout is one of the most painful kinds of arthritis. It most often happens in the big toe, but other joints can also be affected. Swelling may cause the skinto pull tightly around the joint and make the area red or purple and very tender.
Eating foods rich in purines like liver, dried beans, peas, anchovies, or gravy can lead to a gout attack in people with the disease. Usingalcohol, being overweight, and taking certain medicamay make gout worse. In older people, some bloodmedicines can also increase the chance of a gout attack. To decide if you have gout, your tionsdoctor might do blood tests and x-rays.